Today I'm going to review PC Desktop Cleaner, a Windows tool to avoid having your desktop flooded of icons.
The interface of this software is quite simple and easy to use. Just a few tabs and buttons, and context menus for some actions.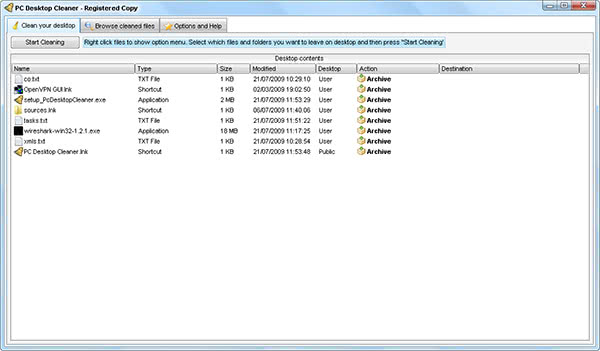 Allows either cleaning (deleting) or archieving files (moving them to another folder).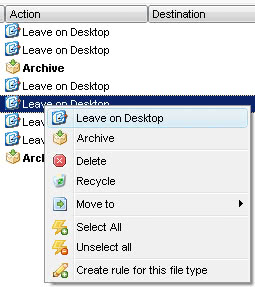 The application allows to keep track of activity, from controlling the archive folder, to storing usage logs for a given period of months.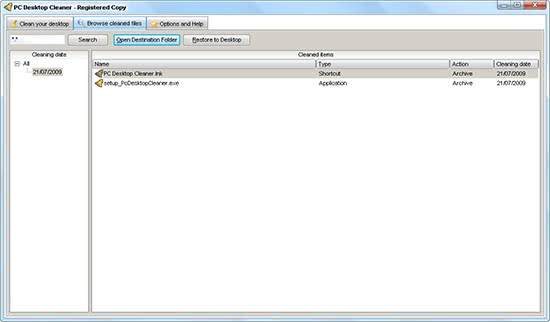 One nice feature is rules for automatic actions (like for example move al .txt files to My Documents\notes). It has few but very useful rules.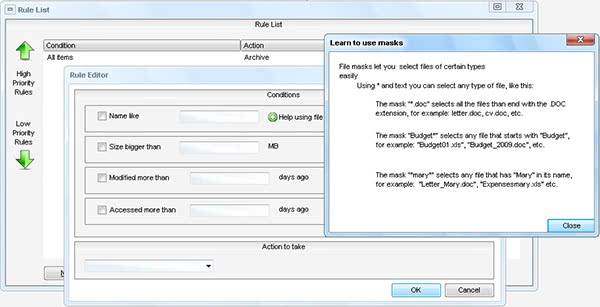 Finally, we have some options available, like the archive folder, date format, if we want to include folders on the cleaning process or not, or the number of months to log before truncating it.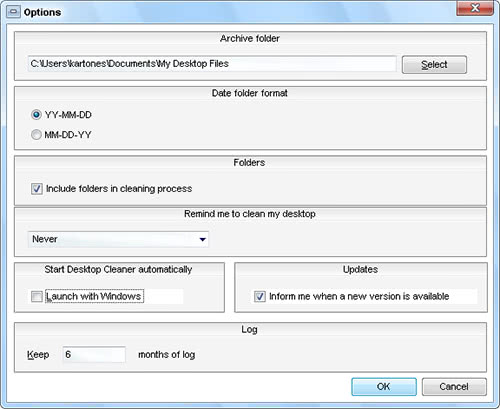 As a conclussion, although I prefer having a ultra-tidy desktop, if you are a bit disaster keeping yours in order, the rules and archieving (I'm afraid of "auto-delete" stuff) of PC Desktop Cleaner are nice features that can avoid you manual work.