This week I've been a bit busy, and with the deadly spree of FPS that have been released (I finally got Halo 3, plus Half-Life 2 Episode 2 + Portal, Quake Wars Enemy Territory, Call of Duty 4 demo, and Unreal Tournament 3 demo...) it's going to be difficult to make me go out of my house until monday :)
But I've been messing with some things too. One I've obtained access to the private beta is Filespots, a virtual drive with the look and feel of Windows Vista, and tons of space to manage files. Since Microsoft's Windows Live SkyDrive is still in closed beta, and features much less space I tried this one and it's fine for my needs.
Here is a small list of the best features:
Features
File explorer 100% like Windows Vista. Very very cool.
Not for public file-sharing, but allows to share files with your friends (with read-only, write or administrator privileges).
100% AJAX. I've tested it on Firefox and IE7 without any problem.
10 GB of space (at least on this phase), and up to 5GB in a single file!
You can create multiple "storages", each with their users and permissions.
All common tasks are implemented: cut, copy, paste, rename, upload, download, multi-selection...
A recycle bin is available in each storage.
Multiple views (list, details, from small to huge thumbnails...).
Sorting by columns.
Exporting of a complete storage in a zip file (fantastic for offline backups!).
Curious things
The system keeps a historical of each file version.
You can have more than one file with the same name and extension.
The queue system it probably implemented via Javascript works very well if you do multiple actions fast.
It still has some small bugs and sometimes takes a while to respond, but I'm going to use it as an online device from now on :)
And some screenshots. Click on the images to enlarge them: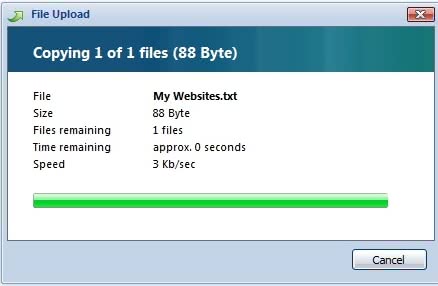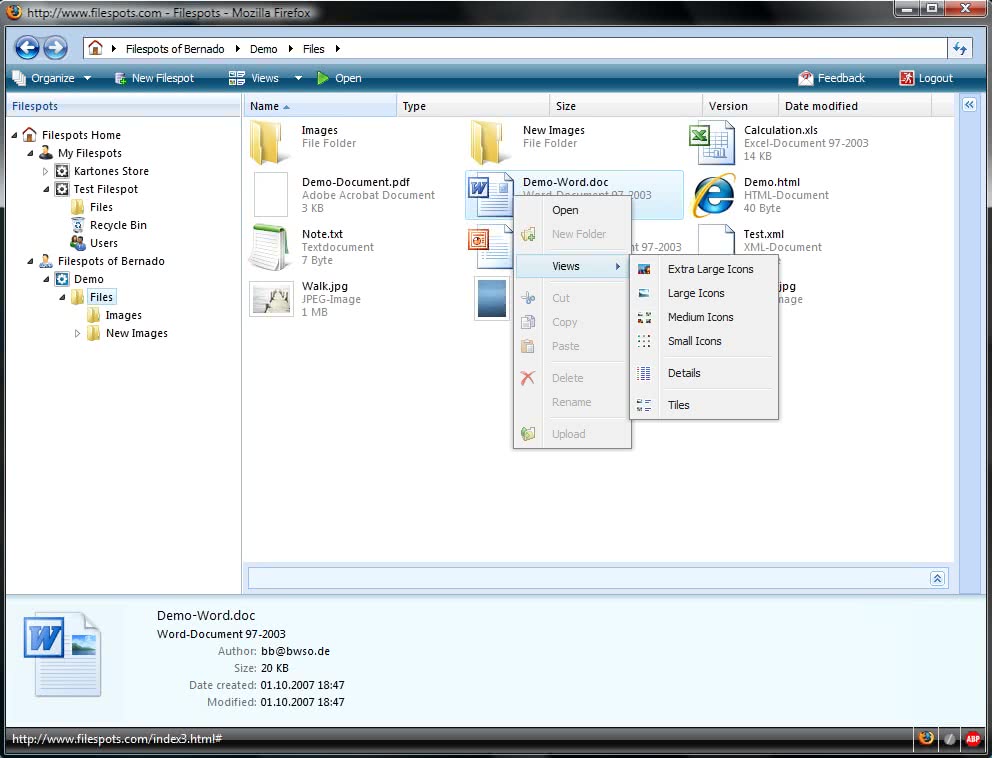 Context-menu actions