Update: Due to lack of use by visitors, Kartones.Net chat was disabled and no longer available.
Thanks to Adeel Raza, I have a free license of gixaw chat, a web-based chat system very similar to IRC.
As I'm finishing a review of the product itself, this is a quick post just to announce the availability of Chat.Kartones.Net (you can find a link to it at the main site).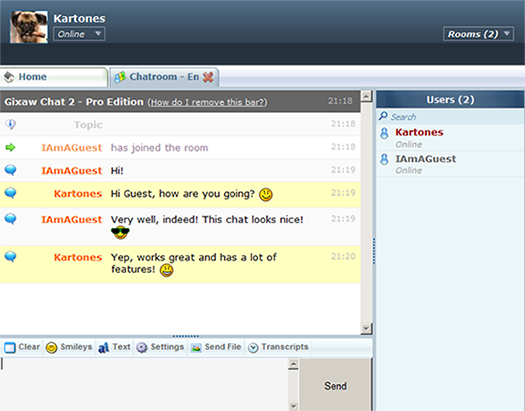 I've created two chatrooms, one for spanish and other for english visitors. No registration is needed, and everybody is welcome to discuss about technology, rpgs, hardware, or whatever they like.
I don't have much time for chatting but I'll try to be on the chat if I can :)
As a side-note, I've reordered a bit the main site's tabs, to remove less important ones to just the homepage and be able to add other important ones (like the chat and mobile version ones).